Máquina de marcado láser de fibra de color Mopa de 20W 30W
| | |
| --- | --- |
| Precio unitario: | 3000~8000 USD |
| Cantidad de pedido mínima: | 1 Set/Sets |

| | |
| --- | --- |
| Paquete: | 1.Borde del paquete anticolisión: todas las partes de la máquina están cubiertas con algunos materiales blandos, principalmente el uso de lana perlada 2.Caja de madera de fumigación: nuestra caja de madera está fumigada, no es necesario revisar la madera, |
| transporte: | Ocean,Land |
| Capacidad de suministro: | 100 Set/Sets per Month |
| Hafen: | Qingdao,Shanghai,Ningbo |
Descripción del producto
Máquina de marcado láser de fibra de color Mopa de 20W 30W 50W
Visión general:
La máquina de marcado láser utiliza un rayo láser para hacer marcas permanentes en la superficie de varios materiales. El efecto del marcado es exponer los materiales profundos a través de la evaporación de los materiales de la superficie, grabando así patrones, marcas registradas y textos exquisitos. Las máquinas de marcado láser se dividen principalmente en máquinas de marcado láser de CO2, máquinas de marcado láser de semiconductores y máquinas de marcado láser de fibra. Y la máquina de marcado láser YAG, la máquina de marcado láser se utiliza principalmente en algunas ocasiones que requieren una precisión más fina y alta. Se utiliza en componentes electrónicos, circuitos integrados (IC), electrodomésticos, comunicaciones móviles, productos de hardware, accesorios de herramientas, equipos de precisión, gafas y relojes, joyería, autopartes, botones de plástico, materiales de construcción, tuberías de PVC.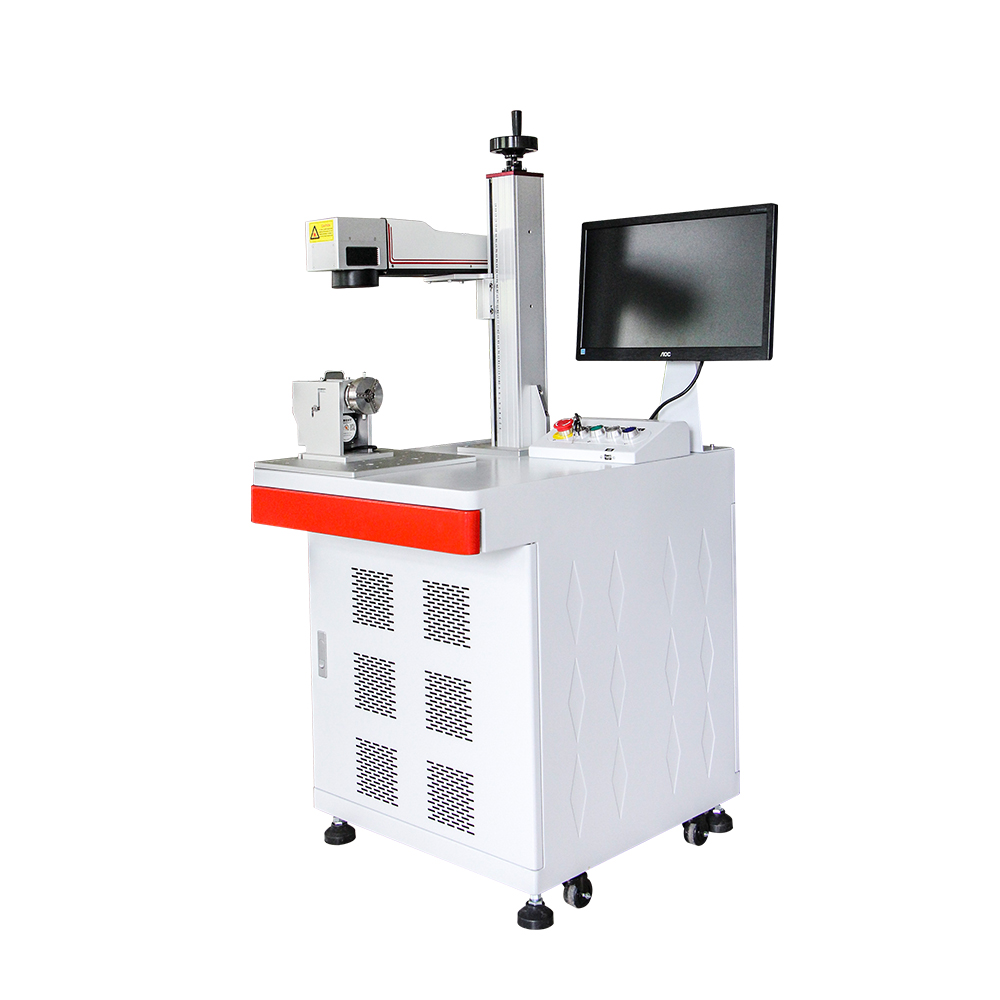 Características:
1) Bajo el sistema operativo: windowns xp, windowns 7, windows8 / 10
2) Caracteres de soporte, digital, serie NO, códigos de fecha
3) Se admiten varios tipos de fuentes. Tales como TrueType, JSF (fuente de una sola línea), DMF (fuente de matriz de puntos, código de barras unidimensional, código de barras bidimensional, etc.
4) Se admiten tipos comunes de imágenes. (bmp, jpg, gif, tga, png, tif…)
5) Se admiten imágenes vectoriales comunes. (ai, dxf, dst, plt…)
6) Texto variable flexible: cambia el texto en tiempo real durante el procesamiento láser. Se admite la hoja de datos de Excel.
7) Sistema láser de fibra importado
8) Excelente modo óptico, larga vida útil, hasta 100.000 HS
9) La mayor eficiencia de conversión electroóptica, hasta 80%, pero potencia bruta inferior a 600 W
10) Tamaño pequeño, estable, sin mantenimiento, fácil de operar
11) Alta precisión, adecuada para el procesamiento fino de todo el metal y algunos no metálicos.
12) Esta máquina adapta el láser de fibra y tiene una alta tasa de conversión electroóptica, la calidad del láser
La viga es buena, se enfría con métodos de enfriamiento por aire, tiene una forma más pequeña, baja potencia y mucho más eficiente energéticamente.
13) El ángulo divergente es aproximadamente una cuarta parte del semiconducto láser de la bomba, especialmente utilizado principalmente en marcado preciso y fino3, bajo costo de uso, la eficiencia de conversión electro-óptica es de hasta 30%

Material aplicable:

Grabado de códigos de barras, mapa decorativo, LOGOTIPO, número de fábrica, fecha de producción, esfera en todos los metales (oro, plata, cobre, aleación, aluminio, acero, acero inoxidable, tarjeta de identificación), no metal (plástico: plástico de ingeniería y plástico duro , etc. Se utiliza en componentes electrónicos, circuitos integrados, comunicaciones móviles, instrumentos de precisión, relojes y gafas, teclado de computadora, accesorios, autopartes, botones de plástico, accesorios de plomería, artículos sanitarios, tubería de PVC, equipo médico, botellas de empaque, etc.)


Industria aplicable:

Joyas, teclados de teléfonos móviles, autopartes, componentes electrónicos, aparatos electrónicos, aparatos de comunicación, artículos sanitarios, hebillas, utensilios de cocina, equipos sanitarios, herramientas de hardware, cuchillos, vasos, relojes, cocinas, productos de acero inoxidable, etc.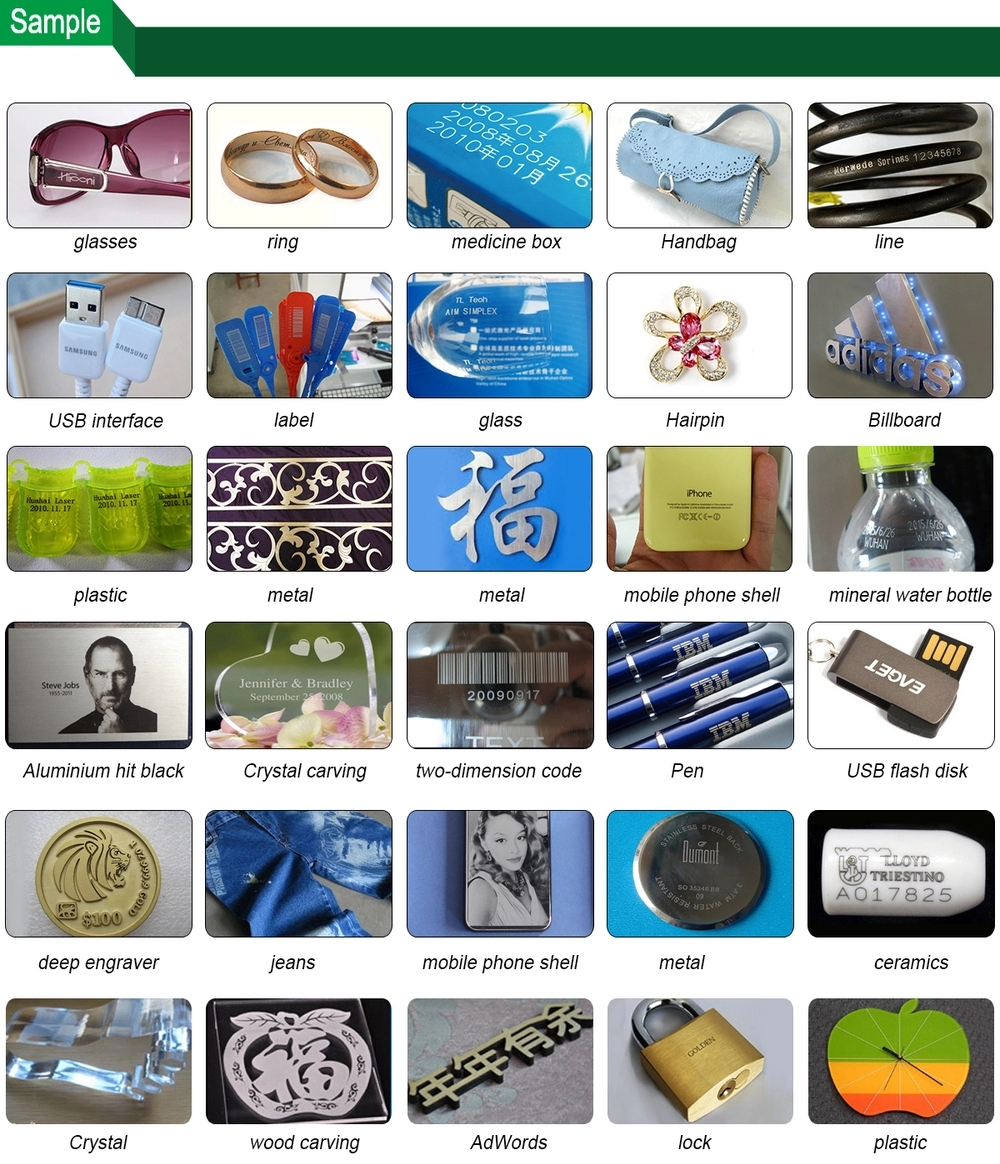 Model

JX Fiber-20W/30W/50W/70W/100W/120W

Laser Power

20W/30W/50W/70W/100W/120W

(MAX RAYCUS IPG LASER GENERATOR CAN BE CHOSEN)

Working Area

110*110mm / 150*150mm/175*175mm / 200*200mm/300*300mm

Cooling Mode

Air Cooling

Laser Wavelength

10.64um

Response Time

0.5ms

Frequency of pulse

20-100KHz

Marking Depth

≤0.4mm

Marking Speed

≤7000mm/s

Marking Lines

1-10 lines

Minimum Line Width

0.01mm

Minimum Character

0.15mm

Repeatability Accuracy

±0.002mm

Resolution Ratio

0.1mm

Marking Content

Text, pattern, date, bar code, etc

Operation System

Microsoft Windows XP or Windows 2000

Control Software

EZCAD Control Software

Graphic Format Supported

BMP, JPG, GIF, TGA, Ai, DXF, PLT, PNG, TIF, ai, DXF, DST, etc.

Unit Power

≤1.2KW

Operation Temperature

5°C-40°C

Relative Moisture

≤ 90%, no fog

Supply Voltage

220V/50Hz (110V/60HZ is optional)
Ventajas:
1.El tiempo de vida es superior a 100000 horas.
2.2-5 veces más productivo que las máquinas convencionales de marcado o grabado láser.
3.Sistema de escaneo de galvanómetro de alta calidad.
4.Potencia de salida estable, buen modo óptico, excelente calidad de haz.
5.velocidad de marcado, alta eficiencia, alta precisión.
6. Tablero de control profesional y software de marcado.

Transporte: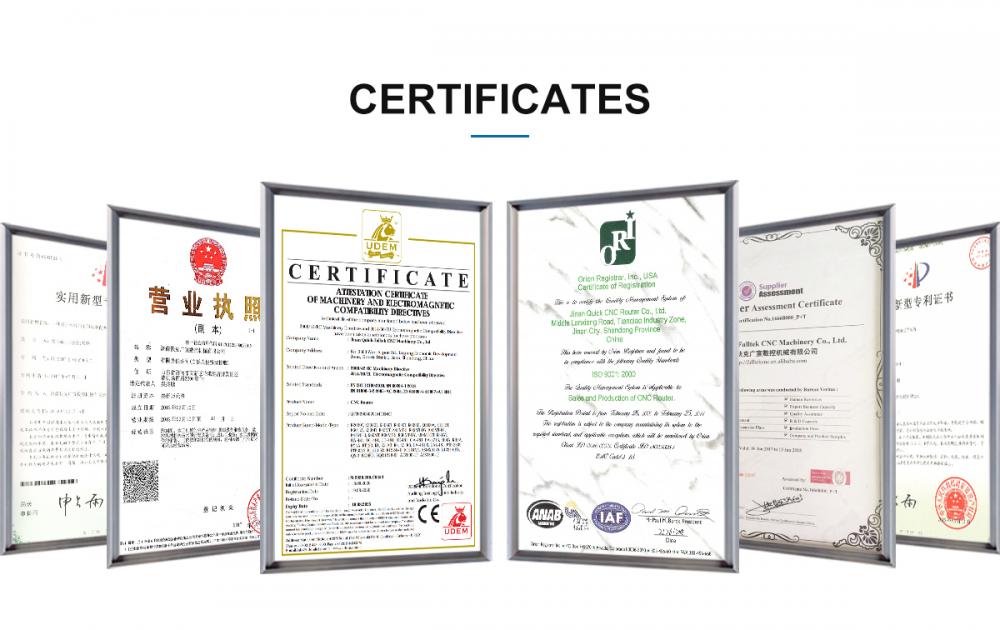 Control de calidad:
La calidad es nuestra misión primordial que sustenta el sustento de la empresa, y es el factor más importante para mantener relaciones comerciales a largo plazo con los clientes. Se presta especial atención a la calidad de cada unidad de máquina de corte por láser de fibra . El sistema y el equipo de control de calidad estándar son responsables de asegurar la calidad del producto en cada proceso con diferentes instrumentos como el interferómetro láser y el medidor de potencia láser. El interferómetro láser y el colimador láser se utilizan a través del proceso de ensamblaje mecánico. En el proceso de ensamblaje del láser, se adoptan el medidor de potencia láser y el microscopio óptico.
Información de la empresa: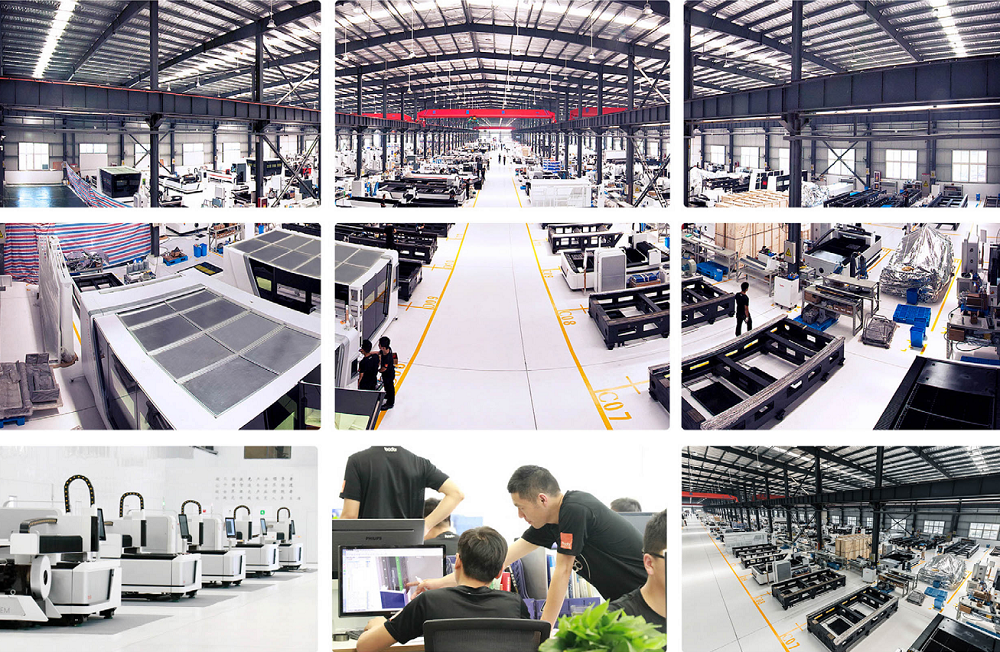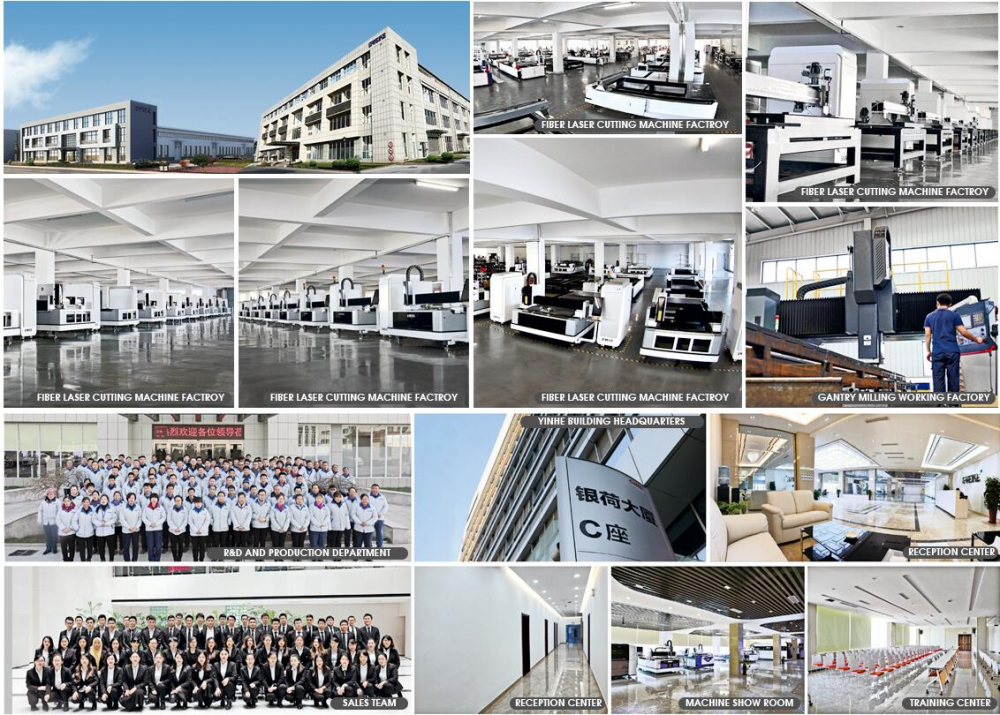 Los principales productos de nuestra empresa son la máquina de corte por láser de fibra, la máquina de corte por láser de metal y no metal, la máquina de corte por láser de CO2, la máquina de grabado láser, el enrutador CNC, etc. Nuestras máquinas se pueden utilizar para cortar o grabar todo tipo de materiales como acero al carbono, acero al silicio, acero inoxidable, aleación de aluminio, aleación de titanio, chapa galvanizada, madera, acrílico, bambú, jade, cristal, plástico, tela, papel, cuero, caucho, cerámica, vidrio y otros materiales metálicos o no metálicos. Después de 13 años de desarrollo, hemos pasado la certificación del sistema de calidad internacional ISO90001, la certificación CE de la Unión Europea.

Ahora la empresa cuenta con alrededor de 180 empleados, la mayoría de ellos con título de licenciatura para garantizar nuestro servicio profesional y de alta calidad. Cada año, vendemos más de 1500 juegos de máquinas a EE. UU., Canadá, Australia, Europa, el sudeste de Asia, África y otros 70 países y áreas. También ofrecemos servicio de OEM para más de 10 fabricantes extranjeros.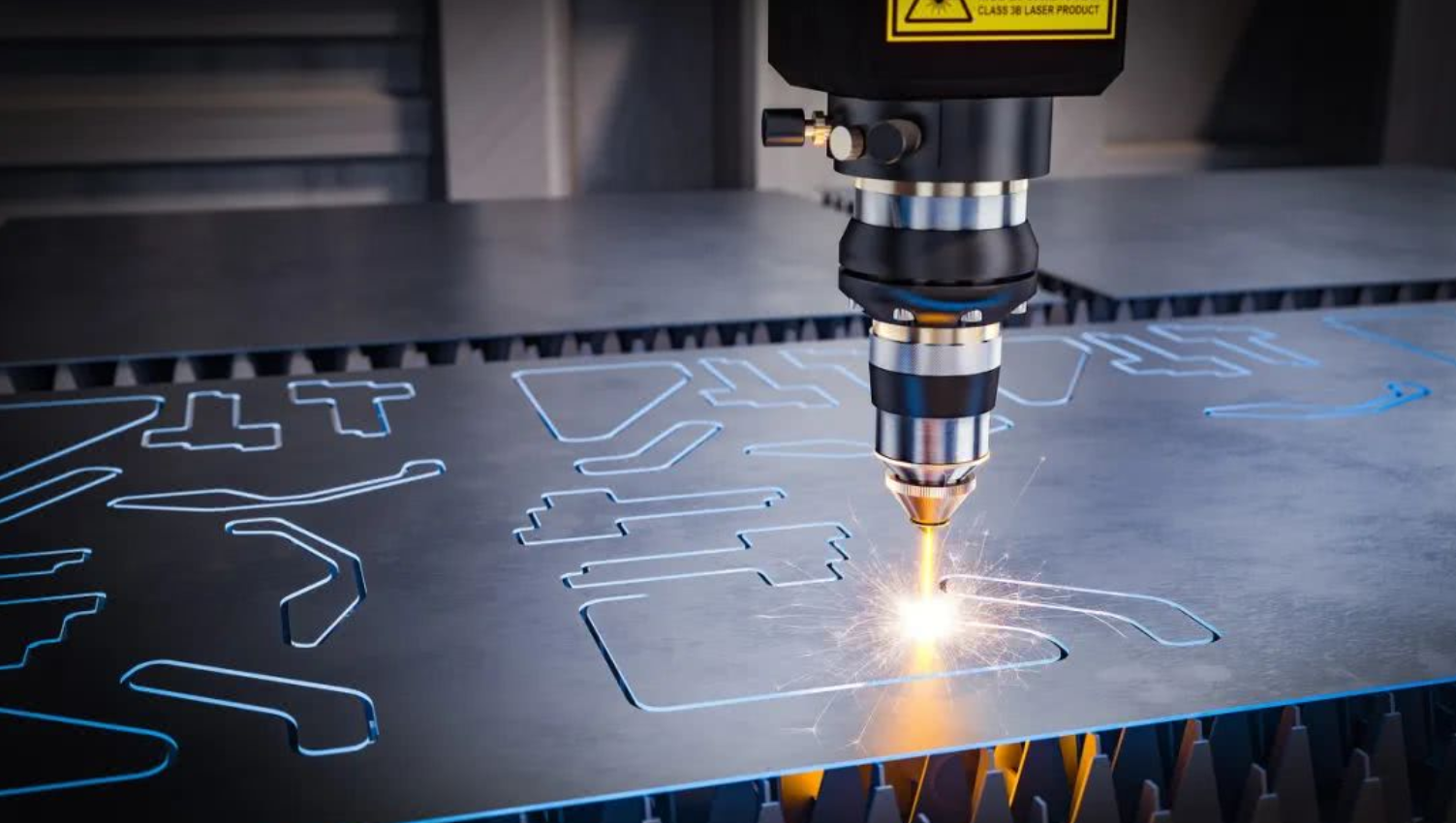 PREGUNTAS MÁS FRECUENTES:
Estimado, para recomendarle la máquina más adecuada con la mejor calidad y precio, por favor contácteme con las siguientes preguntas, ¡nuestros servicios profesionales lo satisfarán!
Q1.¿Cómo obtener la máquina más adecuada y el mejor precio, indique el material en el que desea trabajar?
¿Cómo trabajar en ello? Grabado? ¿Cortar? U otro ?
¿Cuál es el tamaño MÁXIMO de este material? (¿Largo? ¿Ancho? ¿Espesor?)
P2: ¿Cuál es el tamaño de corte de esta máquina?
R: 1500 * 3000 mm Para placa y tubo, también se puede personalizar según sea necesario.
Diámetro: 20-215 mm, longitud máxima de tubo redondo / cuadrado de 6 m.
P3: ¿La velocidad de corte del tubo es la misma que la de la placa de corte?
R: La velocidad de corte es similar, la velocidad máxima de corte es de 60 m / min.
Q4.Si no sabemos cómo usar la máquina, ¿puede enseñarnos?
Sí, lo haremos, si viene a China, le ofreceremos capacitación gratuita hasta que pueda usar la máquina libremente. Y si está ocupado, contaremos con el ingeniero especial para su país, pero debe pagar alguna tarifa, como boletos y hotel y comida.
Q5.Si ocurrieron algunos problemas con esta máquina durante el período de garantía, ¿qué debo hacer?
R: Suministraremos piezas gratuitas durante el período de garantía de la máquina si la máquina tiene problemas. Mientras tanto, también proporcionamos servicio postventa gratuito durante la vida útil de la máquina, por lo que si tiene alguna pregunta, háganoslo saber y le proporcionaremos soluciones lo antes posible.
Q6.Cuando obtuve esta máquina, pero no sé cómo usarla. ¿Qué tengo que hacer?
Enviaremos manual en inglés y video de operación y para la máquina. Nuestro ingeniero hará la capacitación en línea. Si es necesario, podemos enviar a nuestro ingeniero a su sitio para capacitación o puede enviar al operador a nuestra fábrica para capacitación.
Q7.¿Qué tal las condiciones de pago?
En general, utilizamos 100% T / T, 30% T / T por adelantado + 70% T / T después de verificar el video y las imágenes antes del envío.
Garantía comercial de Alibaba.Western Union
P8: ¿Cuánto dura el tiempo de entrega?
R: Generalmente es un día de la semana si los productos están en stock. o son 15 días hábiles si los productos no están en stock, es de acuerdo
a la cantidad.
P9: Pro, asegúrese de tener en cuenta que el precio de esta máquina no incluye el generador, ya que apoyamos la personalización del producto, los diferentes precios del generador no son iguales, para obtener más información, póngase en contacto con nosotros.
Jinan Jing Xun Cnc Equipment Co., Ltd
Corporate culture: focus on quality, focus on service, and create value for users wholeheartedly.
Corporate philosophy: customer-centric, struggling-oriented.
Enterprise innovation: technological innovation, product innovation, service innovation, concept innovation, and management innovation.
Enterprise core competitiveness: product leadership, innovation-driven, collaborative services.
Corporate vision: Let users feel at ease, let employees be happy, and make operations sustainable.
Since its establishment, Jinan Jingxun CNC Equipment Co., Ltd. has adhered to the core values ??of independent research and development, innovation and entrepreneurship, honesty and pragmatism, adhering to the work philosophy of professionalism, focus, and research, in-depth understanding of customer demands and opinions, continuous innovation of products, and high-tech and Efficient management creates economic benefits, and is committed to becoming a company that provides excellent services to customers and creates rich returns.
We are an enterprise focusing on the development, manufacturing and production software development and application of automated CNC equipment. Relying on the company's independent research and development capabilities, we have independently developed CNC drilling and milling engraving machines, CNC panel furniture cutting machine production lines, and CNC metal laser cutting machines. , CNC non-metal laser cutting machine and other series of products, relying on independent research and development products to accumulate customer base.
The main classification of CNC engraving machine: woodworking engraving machine, tombstone engraving machine, laser engraving machine, advertising engraving machine, jade engraving machine, stone engraving machine, cylindrical engraving machine, mold engraving machine, micro engraving machine, circuit board engraving machine, metal engraving machine, glass engraving machine, five-axis machining center, large Non-standard numerical control equipment and other products.
Our customer groups cover: advertising industry, craft industry, mold industry, electronics industry, construction industry, printing and packaging industry, wood industry, decoration industry, tombstone industry, crystal products, copper and aluminum door flower carving, aluminum villa door carving, car model , Ceramic bathroom, large-scale exterior wall aluminum veneer cutting, hardware molds, plastic molds, hand mold engraving, fixtures, fixtures and fixtures, woodworking, wooden doors, stone lettering, ceramic tile background wall engraving and other industries.
We focus on building smart factories in the furniture industry. Our products include panel-type furniture smart factories, whole-plant information software, control systems, CNC cutting machines, automatic computer panel saw series products, automatic linear edge banding machine series products, CNC Drilling series products, six-sided drills, a full range of five-axis three-dimensional machining centers, various heavy-duty high-speed cutting machines, straight-line cutting machines, disc cutting machines, automatic labeling drilling cutting centers, custom cabinets A professional manufacturer of woodworking CNC machining center products such as intelligent hole feeder, cabinet intelligent connection, cabinet closet molded door line, multiple six-sided drill cutting machine connection, production process planning and design, solid wood assembly processing center, etc.
Woodworking machinery and equipment such as machining centers of different specifications and models such as four-process cutting machines.
The main uses of laser processing technology are divided into three types: laser cutting, laser engraving, and laser welding. The main application machines on the market are
Laser cutting machine, metal laser cutting machine, fiber laser cutting machine, CNC laser cutting machine, laser marking machine, laser welding machine and a series of products
Suitable for high-precision cutting of various metal materials such as stainless steel, carbon steel, brass copper alloy steel, silicon steel, spring steel, aluminum, aluminum alloy, galvanized sheet, galvanized sheet, pickling sheet, titanium and other metal plates and pipes .
Fiber laser cutting machines are used in sheet metal processing, environmental protection equipment, chassis, electric cabinets, agricultural machinery, kitchenware and bathroom, auto parts, sports equipment, lighting lamps, metal crafts, fans, electrical parts, communication equipment, food machinery, logistics equipment, hardware, Doors and windows, advertising sign production, mechanical parts, automobiles, machinery, metal crafts, saw blades, electrical parts, glasses industry, springs, circuit boards, electric kettles, medical microelectronics, knife measuring tools and other industries.
We are one of the few manufacturers in the world that can carry out professional smart factory whole-plant planning and provide relevant complete sets of equipment and software, and incorporate customization into large-scale production. Our technology can help you quickly transform ideas and designs into products in a simpler way, with lower investment and less time, improve your industrial automation level, get rid of the dependence on skilled workers, and effectively improve management efficiency And production efficiency.
professional service
Our quality standard positioning is synchronized with Europe and the United States. The product accessories adopt international brand parts, international brand configuration, stable performance, Japanese guide rail: three-layer dustproof, self-lubricating slider device, ensuring the machine runs 5000 kilometers without maintenance
German rack: stable transmission, low noise, large transmission torque, Japanese reducer: low noise, high transmission accuracy, German vacuum pump, French electrical components, Italian spindle, row drill,
Cooperate with global advanced CNC machinery operating system manufacturers: Japan FANUC Germany SIEMENS Taiwan SYNTEC Taiwan LNC US MACH3 China NCSTUDIO China FSCUT Fiber laser cutting control systerm.
Product advantages
We are one of the few companies in the world that use CNC machining equipment to process all mechanical parts. Strict production process: from the selection of raw materials, welding and casting, shot blasting, heat treatment annealing, stress relief, pickling, phosphating, precision machining, the large gantry machining center performs milling and numerical control drilling on the guide rail table, rack surface, etc. A series of processes such as sheet metal production, spraying, assembly, inspection and calibration are all independently produced, and the basic accuracy of accessories is guaranteed through the above processing.
The entire process flow is strictly tested in accordance with the international assembly level to cooperate with the advanced processing and assembly technology, and there are strict process quality inspections, geometric accuracy testing: the inspection mode of metal processing machine tools is used in the industry to ensure that the machine tools meet the accuracy requirements.
Position accuracy detection: to ensure that the diagonal error of the processed object is smaller and the surface of the object is smooth. Machine tool inspection: Simulate the operation of the machine tool to further ensure the state of the machine tool. Through rigorous triple inspection, the machine has stable performance and high processing accuracy after leaving the factory, which is trusted by customers.
We are committed to providing users with stable and reliable equipment under long-term industrial use. The company has established agents in many countries and regions around the world, and our products are exported to more than 100 countries and regions Asia Afghanistan Bangladesh Brunei Cambodia DPRK (Democratic People's Republic of Korea) India Indonesia Japan Laos
Malaysia Maldives Mongolia Myanmar Nepal Pakistan Philippines ROK(Republic of Korea) Singapore Sri Lanka Thailand Timor-Leste Vietnam
Western Asia and North Africa Algeria Bahrain Egypt Iran Iraq Israel Jordan Kuwait Lebanon Libya Mauritania Morocco Oman Palestine Qatar Saudi Arabia South Sudan
Sudan Syria Tunisia Turkey UAE(United Arab Emirates) Yemen
Africa Angola Benin Botswana Burundi Cape Verde Comoros The Central African Republic Cameroon Congo Congo(Kinshasa) Cote d'lvoire Chad Djibouti Equatorial Guinea
Eritrea Ethiopia Gabon Gambia Ghana Guinea Guinea Bissau Kenya Lesotho Liberia Madagascar Malawi Mali Mauritius Mozambique Namibia Niger Nigeria Rwanda
Sao Tome and Principe Senegal Seychelles Sierra Leone Somalia
South Africa Tanzania Togo Uganda Zambia Zimbabwe
the European and Central Asian Region Armenia Azerbaijan Belarus Georgia Kazakstan Kyrgyzstan Moldova Russia Tajikistan Turkmenistan Ukraine Uzbekistan
the European Region Albania Andorra Austria Belgium Bosnia and Herzegovina Bulgaria Croatia Cyprus Czech Denmark
European Union Estonia Finland France Germany Greece Hungary Iceland Ireland Italy Latvia Liechtenstein Lithuania Luxembourg Malta Monaco Montenegro
Netherlands North Macedonia Norway Poland Portugal Romania San Marino Serbia Slovakia Slovenia Spain Sweden Switzerland United Kingdom
North America and Oceania Australia Canada Cook Islands Fiji Micronesia Niue New Zealand Papua New Guinea Samoa Tonga United States of America Vanuatu
Latin America Antigua and Barbuda Argentina Bahamas Barbados Bolivia Brazil Costa Rica Chile Colombia Cuba Dominica Dominican Republic Ecuador Grenada
Guyana Jamaica Mexico Panama Peru Suriname Trinidad and Tobago Uruguay Venezuela.
.
After 10 years of accumulation, we have obtained a number of product and technology authorized patents. The products have obtained European joint CE certification, US FDA certification, and passed ISO 9001 certification. They have a number of scientific research achievements, and have a number of invention patents and utility model patents.
We provide professional services. From product positioning and equipment manufacturing, our strength is outstanding, because we work harder and attentively, we spend more time communicating with customers` needs, and devote more energy to the design and design of each equipment manufacture
With many years of experience, we have many years of experience in the production of CNC equipment, serving thousands of companies, and rich experience in production and manufacturing. We use better technical services to ensure the safety and stability of each equipment, and solve every problem with more mature solutions.
service and support
In the early stage, the professional sales team will customize cost-effective production solutions for you.
In the mid-term, software and hardware pre-installation preparation, complete machine assembly, precision adjustment, software training, production and maintenance guidance.
In the later period, free operation training, regular customer return visits, and maintenance response time does not exceed 24 hours.
Free installation and debugging of new equipment, professional operation, use and maintenance training, complete equipment after-sales service system and training mechanism, free remote technical guidance and online Q&A, and 7 days * 24 hours local after-sales service response to ensure that Eliminate related problems in the operation of the equipment in a short time, provide professional and systematic training services to the factory, software use, equipment use, maintenance, common fault handling, etc., the whole equipment is guaranteed for one year under normal use and enjoy life-long maintenance services. Provide value-added services such as equipment function optimization, structural changes, software upgrades, and accessory supply
Packaging & Shipping & Payment
1) Packaging:
Whole film packaging machine;Anti-collision package edge;Fumigation-free plywood wooden box and pallets with iron binding belt.
2)Shipping:
We cooperate with SINOTRANS company whose experience in the ocean transportation will guarantee your machine safety.We also provide train transport, especially to Russia, Ukraine and other inland countries.
3) Payment:
We support T/T, L/C, VISA, Mastercard payment terms.
Warranty and Service
1.Guarantee for 1 years.
2.Maintenance free of charge for 1 years.
3.We will provide the consumable parts at an agency price.
4.24 hours online service, free technical support.
5.Machine has been adjusted before delivery, operation disk is included in the delivery.If there is any other questions, pls kindly tell me.
6.We have manual instruction and CD (Guiding Videos) for software Installation, operation and machine's using and maintenance.
Nombre de empresa: Jinan Jing Xun Cnc Equipment Co., Ltd
Representante: Niancheng Jiao
Producto / Servicio: CNC Router , Atc CNC Router , Wood CNC Router , Laser Cutting Machine , Fiber Laser Cutting Machine , Plasma Cutter
Capital (Million US $): US$5 Million
Año de fundación: 2008
Facturación Annual: US$2.5 Million - US$5 Million
Porcentaje de exportación: 51% - 60%
Volumen Total de Compras anual (Millones de dólares EE.UU.): US$1 Million - US$2.5 Million
Número de Líneas de Producción: 5
Número de empleados para investigación y desarrollo: 11 -20 People
Número de empleados para control de calidad: 5 -10 People
Servicio del OEM proporcionado: yes
Tamaño de la fábrica (metros cuadrados): 30,000-50,000 square meters
Ubicación de la fábrica: Caiyuan Industrial Park, Licheng District, Jinan City, Shandong Province
Persona de Contacto: Mr. jiao nian cheng
Número de Teléfono: 86-0086-13406418295